Regular price
Sale price
$5.00 USD
Unit price
per
Sale
Sold out
Mushroom Thief Soap
The Thieves Oil Tale: During the medieval ages when the bubonic plague was spreading, there were four notorious thieves that would steal from the victims of the plague. How did they not get sick you ask? While thieving, they would carry and sniff a "pomander", an orange stuffed full of cloves. Inhaling the strong anti-microbial properties of Orange / Clove would boost their immune system and act as air filter for breathing. This Orange / Clove smell is not only immune boosting but also smells wonderful. The name stuck, hence "Thieves Oil", today you can find all types of Thieves Oil inspired products.
Description: This beautiful aroma is upgraded by adding locally sourced Shiitake mushroom infused into organic extra virgin olive oil (from Sno-Valley Mushrooms). Shiitake is also well known for it's immune boosting properties, therefor combining Thieves Oil and Shiitake gives this Mushroom Thief Soap an extra kick for immune boosting properties.
Ingredients: water, coconut oil, canola oil, shiitake mushrooms infused into extra virgin olive oil , sodium hydroxide, lavender essential oil, orange essential oil, clove essential oil, and a sprinkle of orange peel.
Aroma: citrus & herbal
Size: 2 oz
Share
View full details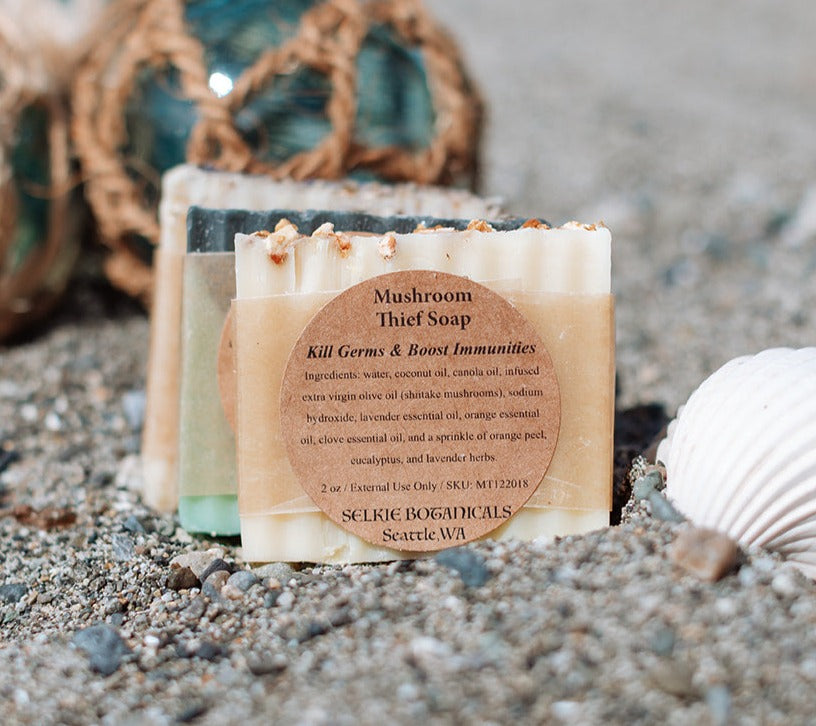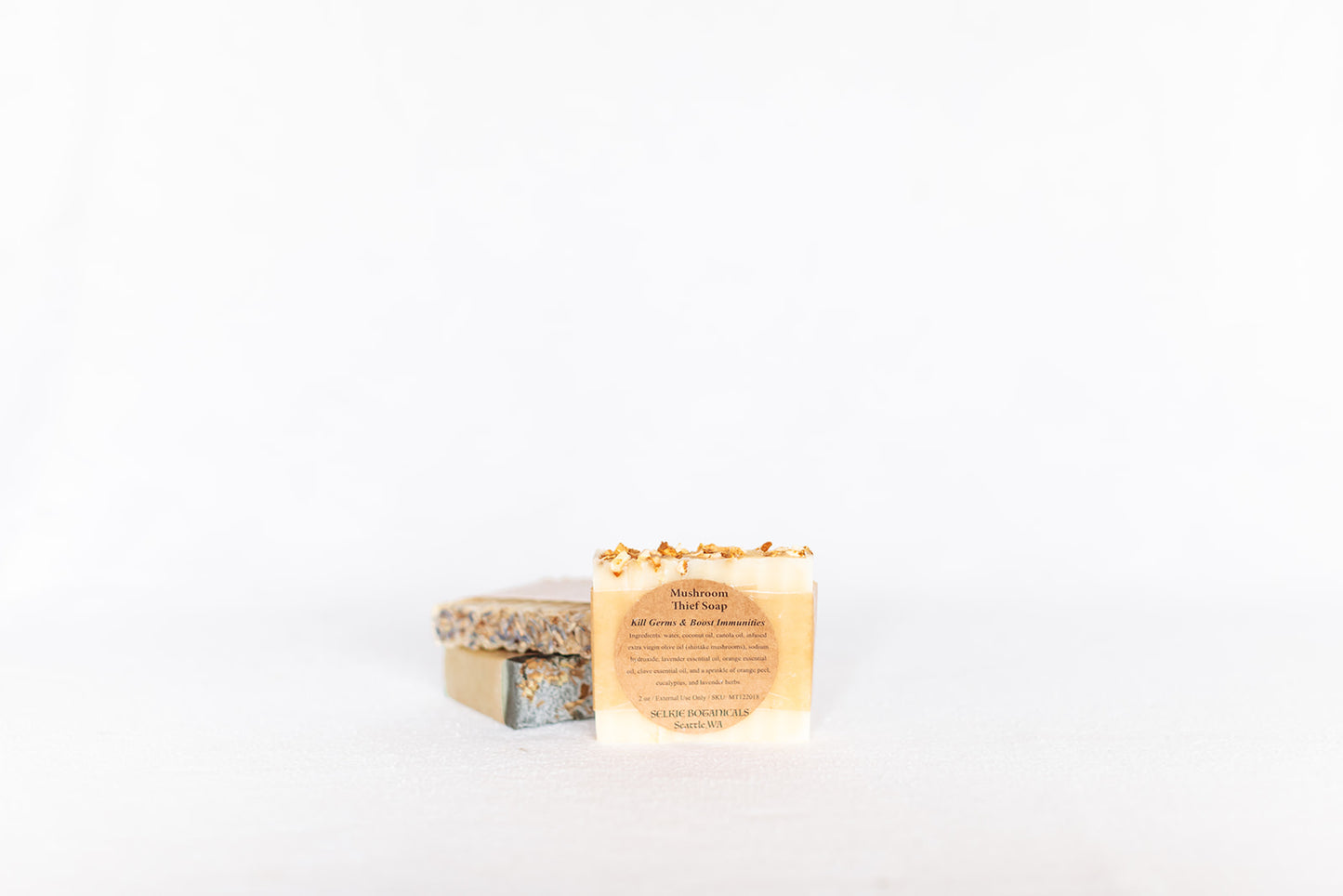 BEST SOAP EVER!
I love this soap so much. It makes my skin feel clean and soft. It doesn't strip the oils form my skin. It smells good too!